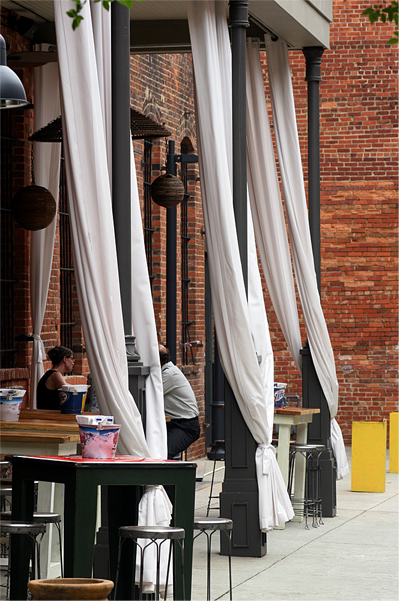 Custom Drapes for Your Outdoor Living Space
Traditionally, drapes have been a crucial part of completing the interior design of a home. Believe it or not, as outdoor living spaces become more popular, custom drapes have also become important to the design completion of the exterior living space!
Our outdoor fabrics at Outdoor Drapes are designed to decorate and define outdoor living spaces such as patios, outdoor rooms, screened porches, terraces or poolside cabanas. Our custom outdoor drapes provide shade without blocking the breeze and create an ambiance that will transport you to another place.
Our custom outdoor drapes are woven of resilient solution-dyed acrylic that is sun and soil resistant. This quality helps your drapes weather the elements while providing a gracious setting for outdoor entertaining. We feature Glen Raven's Sunbrella furniture grade outdoor fabrics in a variety of solid, stripes, and patterns to fit your style and design needs.