Gold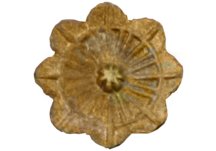 Bronze
Gunmetal
Black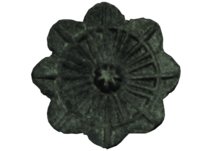 Menagerie has introduced the Casa Artistica line of ornamental hand forged metal drapery hardware. This drapery hardware will be a stunning addition to any window treatment! These forged metal basic drapery brackets are a classy and simple addition that extend to a 3.5" output.
Features:
- Set of 2
- Hand forged metal
- Extend to a 3.5" output
- Available in four finishes
- Designed to hold a 1.25" width pole
Available Finishes:
- Gold
- Bronze
- Black
- Gunmetal
Dimensions: 4.25" D x 1.5" H x 3.25" W
Please Note: 1 Order = 2 Brackets
Assembly:

This product ships unassembled and will require easy and straight-forward assembly using common household tools. Detailed instructions are included.
Shipping:
Warranty:

All of our products are guaranteed against faulty workmanship and/ or defective materials and we will replace any defective products free of charge. Our liability and responsibility is limited to replacement of parts only.
Product Specifications:

Assembled Dimensions:

4.25 × 3.25 × 1.50 inches

Shipping Dimensions:

8.00 × 8.00 × 8.00 inches

Approximate Shipping Weight:

2.00 pounds